Biodane Pharma provide bovine colostrum for the international research projects NEOMUNE and NEOCOL. The aim is to develop new diet supplements and human donor milk fortifiers for preterm infants based on bovine colostrum.
Biodane Pharma provides bovine colostrum for research projects
Since 2013 Biodane Pharma A/S has been industrial partner in an international research group based on Copenhagen University. The group named NEOMUNE focus on improving the clinical care of newborn infants, especially those with developmental problems such as preterm infants. NEOMUNE is financially supported by Innovation Fund Denmark.
You can read more about NEOMUNE here.
The project NEOMUNE itself ended in 2017, but the research platform continues to do research in this study area. NEOCOL was the follow-up project with the specific aim to find an alternative milk replacement in the form of cow-colostrum to promote childhood gastro-intestinal health, immunity and brain development the first weeks of life. NEOCOL is also financially supported by Innovation Fund Denmark.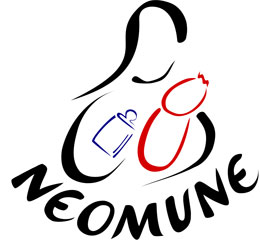 Research cooperations are linked to Biodane Pharma A/S and the BIODAN GROUP through Biofiber Damino A/S.
As industrial partner, Biofiber-Damino A/S provided the colostrum used in NEOMUNE and we also provide the bovine colostrum used in NEOCOL.
You can keep up with the latest news, new results, projects, papers and PhD-theses here on biodanepharma.info.